What is Qualitybizz?
Qualitybizz specialises in interim facility management, office management and procurement NPR and can provide support through extensive knowledge and experience in the following areas: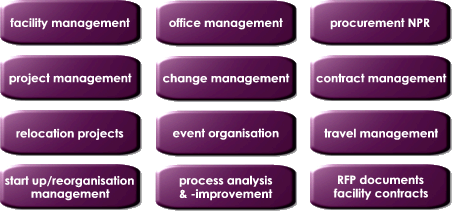 When you are in need of a temporary replacement or specific knowledge for a project or certain task Qualitybizz can help you.
To discuss your requirements please contact Caroline de Ruysscher, phone
+31 (0)6 10767112, to arrange an informal meeting.