Wat doet Qualitybizz?
Qualitybizz is gespecialiseerd in interim facility management, office management en inkoop van facilitaire zaken in de breedste zin. Door ruime kennis en ervaring kan Qualitybizz u ondersteuning geven op het gebied van: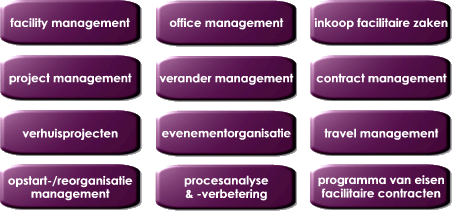 Indien u tijdelijke vervanging of specifieke kennis nodig heeft voor een bepaalde taak of project dan kunt u terecht bij Qualitybizz.
Om uw wensen te bespreken neem dan contact op met Caroline de Ruysscher, telefoon
+31 (0)6 10767112, voor een vrijblijvend gesprek.